The 2016 Knickerbocker Prize - January 10 - March 31, 2016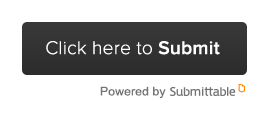 The winning entry will receive $500 and publication by Dock Street Press. Shann Ray, author of American Copper and winner of the American Book Award, will judge.
Guidelines:
Submit your manuscript of 15,000 – 40,000 words and entry fee of $15 between January 10 and March 31, 2016. All entries must be self-contained works of fiction (no excerpts, please). All entries will be considered for publication. Finalists will be notified and the winning entry announced in May 2016. The winning manuscript will receive the $500 honorarium, plus a standard book contract and publication with Dock Street Press.
We welcome simultaneous submissions, but please notify us immediately if your work is accepted elsewhere. Only previously unpublished work can be considered. We will accept fiction of any genre (except children's), as long as it has clear literary intent. Translations are welcome. International submissions in English are also welcome.
Submit online through our Submittable link only. Emailed submissions will not be considered.
Please do not include identifying information on the manuscript itself. To be certain that every finalist receives the fairest evaluation, all manuscripts will be submitted to the judge without any identifying material. Bios, acknowledgements, and other identifying material will be removed from judged manuscripts until the conclusion of the competition. Dock Street Press is committed to maintaining the integrity of the press. Judges will recuse themselves from considering any manuscript if they recognize the work. In the event of recusal, a manuscript previously assigned as a semifinalist by the editor of the press will be submitted for judging.
Dock Street Press will not use interns as readers. All manuscripts submitted will be read by Dock Street / Big Fiction editors.
No refunds will be given for any materials submitted. No refunds will be given for the entry fee. Dock Street Press reserves the right not to award the prize if no suitable manuscript is found. No award will be given if income from entry fees does not equal the cost of printing and the honorarium.
Eligibility:
The award is open to all writers with the following exceptions:
a) Employees, interns or contractors of Dock Street Press;
b) Relatives of employees;
c) Relatives or individuals having a personal or professional relationship with any of the final judges where they have taken any part whatsoever in shaping the manuscript, or where, for whatever reason, selecting a particular manuscript might have the appearance of impropriety.
About this year's judge:
Poet and prose writer Shann Ray teaches leadership and forgiveness studies at Gonzaga University. His debut novel, American Copper, set in early 20th century Montana featuring bar fights, forgiveness and love, is available now, published by Unbridled Books and renowned editor Greg Michalson formerly of the Missouri Review. A former professional basketball player, Ray's collection of stories American Masculine (Graywolf) won the American Book Award, the Bakeless Prize from the Bread Loaf Writers' Conference, and two High Plains Book Awards, for Best Story Collection and Best First Book. His book of poems, Balefire, (Lost Horse) won the High Plains Book Award for Poetry.
2014 Winners: Alan Sincic and Margaret Luongo, judged by David James Poissant.
2013 Winners: Steve Yates and Sandra Gail Lambert, judged by Lauren Groff.

Site contents © Big Fiction Magazine 2018